Pincash is an easy way to create, from the Bitsa app, a voucher redeemable for cash at one of the authorized Bitsa points of sale.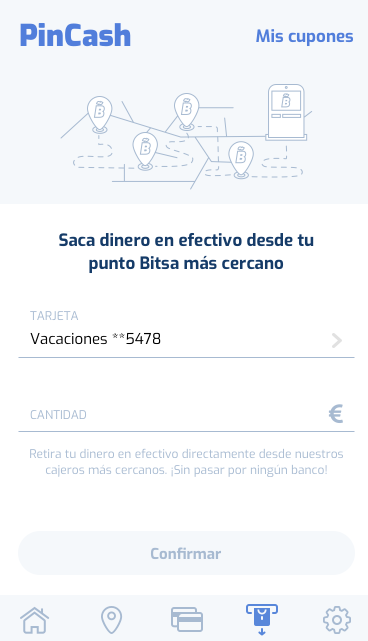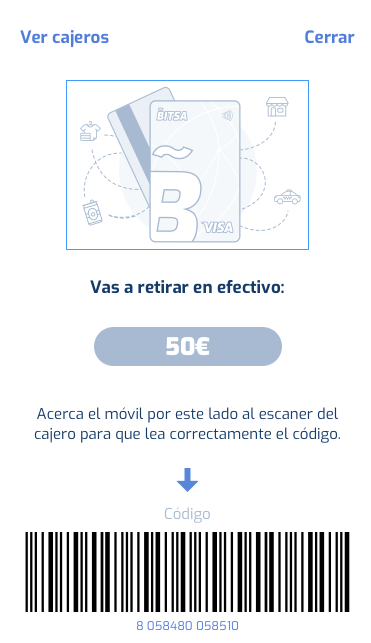 Once created a PinCash we will see how it is discounted from our balance on the Bitsa card and we can access the voucher created to redeem it, as shown in the image above.
It may happen that we want to cancel the voucher created and get our money back. We only have to access the vouchers created by us and select the one we want to delete. Sometimes it is necessary to press for a moment and on other devices just slide to one side.